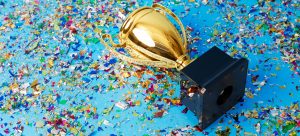 VICTORIA – The Victoria Tech Community Awards are back and have seen more nominations and finalists than ever! After reviewing an outstanding 187 nominations, 59 finalists from 47 companies have been selected for ten award categories.
The finalists in each category will be reviewed by a panel of delegates from VIATEC, Island Women in Science and Technology (iWIST), Women's Equity Lab, Capital Investment Network (CIN), Alacrity Canada and UVic's Coast Capital Innovation Centre.
The awards will be presented at a gala dinner taking place the evening of December 8th at Carson Hall at the Victoria Conference Centre.
The gala gives Victoria's technology companies a chance to be recognized and celebrated for their fantastic contributions that have undoubtedly put Greater Victoria on the map as the fastest growing technology region in BC.
The technology sector in Greater Victoria has a total economic impact of $5.22 billion and employs 16,775 people!
The 2022 Finalists are:
Anchor Company of the Year (30+ employees):
● Certn
● Checkfront
● Cuboh
● Metalhead Software
● Redlen Technologies
Scale Company of the Year (11-29):
● Button Inc.
● Hololabs
● Limbic Media
● Pilothouse
● Solaires Entreprises Inc.
Growth Company of the Year
● Cognito Health
● Delta-X Research
● Feature Media Inc
● MarineLabs
● VINN
Startup of the Year
● Audette
● Care2Talk Technologies
● Frontly
● GoChip Animal Technology
● LetHub
● MeepMeep
● Origen Air
Product of the Year
● Barnacle Systems Inc
● Iris Dynamics Ltd
● Origen Air
● Perfectly Snug Inc.
● Sepura
● Text Groove Communications Inc.
● Trusty Ox Systems Ltd.
Innovative Excellence – Hardware
● 2S Water Inc.
● ASAsoft
● Axolotl Biosciences
● Go Power!
● Joni
● Solaires Entreprises Inc.
● VoxCell
Innovative Excellence – Software
● AVATO
● CultureFoundry Studios
● GoChip Animal Technology
● Limbic Media
● Natureblocks
● SunTracker
● VitaminLab
Leader of the Year
● Devesh Bharadwaj, CEO, Pani Energy
● Dr. Scott Beatty, Founder & CEO, MarineLabs
● Shaun Jamieson, Partner & Chief Strategy Officer, Ernst and Young
● Dr. Karolina Valente, CEO & CSO, VoxCell
● Stephanie Willerth, CEO & Co-Founder, Axolotl Biosciences
Emerging Leader of the Year:
● Humaira Ahmed, CEO, Locelle Digital Inc.
● Armon Arani, Co-Founder & Head of Growth, Cognito Health
● James Gatsi, CEO, CL Web Developers
● Julianne Johnson, Director of Partnerships, Checkfront
● Christina Jones, VP of Operations, RaceRocks
● Karren LeGear, COO, RFDM
Employer of the Year:
● 1UP Digital Marketing
● Iris Dynamics
● RaceRocks
● VitaminLab
● Worldline
@viatec.ca