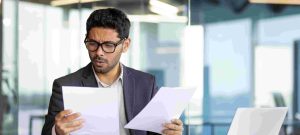 VICTORIA – A new business-to-business platform developed in Victoria promises to deliver criminal record checks within as little as 15 minutes.
Instant Record Check was developed by local tech founders Manty Biring and Sundeep Rana to streamline background screening for businesses.
Born from a vision to simplify criminal record checks during the challenges of the COVID-19 pandemic, Instant Record Check can assist in checking backgrounds for employees, volunteers and tenants. By partnering with local police departments, Instant Record Check has already served individuals, and is now extending its reach to small and medium-sized businesses, landlords, and volunteer organizations.
"Recognizing the inefficiencies of the traditional method, which involved long waits, cumbersome paperwork, and unnecessary backlogs for police departments, Biring and Rana embarked on a mission to provide a seamless alternative," says company spokesperson Anna Quinn. " Gone are the days of prolonged waiting periods, which often resulted in the loss of valuable time and money for businesses attempting to onboard the right candidates."
Biring says "We believe that providing Canadians with a safe, quick, and convenient way to verify the credibility of candidates can save businesses tens of thousands of dollars when attempting to onboard the right people into their organization. Our commitment to empowering businesses and organizations with reliable information is at the core of what we do."
With streamlined hiring processes, employers can make well-informed decisions, and landlords can
have comprehensive insights into their prospective tenants, ensuring the security and safety of their properties. Volunteer organizations can vet potential volunteers.
"Instant Record Check aims to become the go-to solution for all businesses and organizations in need of regular background checks," states Quinn. "The user-friendly interface allows customers to conduct checks from the comfort of their homes, and the option to download digital copies or receive them via mail adds to the platform's unmatched convenience."