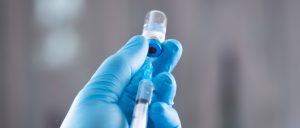 VICTORIA – People and families living in Colwood, Langford, Highlands and Metchosin will soon have more access to everyday primary health-care services and social supports with the opening of the new Westshore Community Health Centre (CHC) in spring 2022.
CHCs are community-governed, not-for-profit organizations with services tailored to meet the health needs of the community they serve. The Westshore CHC is a collaboration between the Ministry of Health and Pacific Centre Family Services Association. It forms part of the Western Communities Primary Care Network and will be governed, owned and operated by Pacific Centre Family Services Association in partnership with Island Health.
"Community Health Centres play an important role in offering person-centred approaches to health-care delivery. Once it opens, the Westshore Community Health Centre will provide Western Communities residents with better access to primary health-care services that are culturally safe and comprehensive," said Leah Hollins, Island Health board chair.
The centre will be located in the Pacific Centre Family Services Association site at 324 Goldstream Ave., Colwood. The CHC will offer 16 exam rooms and six virtual care stations and support areas.
A team of health-care providers, including family doctors, nurse practitioners, registered nurses, social workers, community health workers and an Elder in Residence will offer primary care and health-promotion services that are culturally safe and comprehensive to patients attached to the CHC.
"PCFSA has developed extensive community partnerships and has been a leading force in community improvement, involvement and collaboration. We are excited to have the Westshore CHC integrate with our existing services. The Westshore CHC will provide much-needed trauma-informed, integrated primary and mental health-care services to underserved individuals and families with complex needs in our community," said Shawna Adams, board chair of the Pacific Centre Family Services Association (PCFSA).
These services will be focused on people with mental-health conditions, substance-use disorders and multiple chronic health conditions, and for seniors, Indigenous Peoples and gender-diverse people.
When complete, the centre will begin by opening Mondays to Thursdays from 8 am to 8 pm, Fridays 9 am to 5 pm, and Saturdays 9 am to 3 pm.
The BC government will provide approximately $4 million in operating budget once the centre reaches full capacity, and as much as $1.9 million for one-time startup costs.
CHCs are not-for-profit or co-operative health-care organizations that provide inter-professional primary care and actively address the social determinants of health.