Giving More Recording Artists An Opportunity To Shine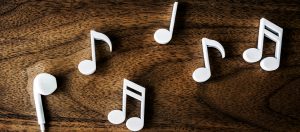 BRITISH COLUMBIA – Music BC, the voice of British Columbia's music industry,  announced the creation of an accelerator program that will advance the business, creative, and technical skills of recording artists to help them build a sustainable career in the music industry—both at home and away.
ARC is an artist intensive accelerator program that will highlight, nurture, and give voice to the diverse range of talent that exists in British Columbia. The initiative will be supported by a three-year funding commitment of $600,000 from the BC government.
"BC is bubbling with musical talent that exceeds the level of infrastructure and industry available," said Music BC Executive Director Lindsay MacPherson. "This investment in training will empower artists and provide them with the tools to write and own their destiny and ultimately, build revenue-sustainable, self-sufficient careers."
Juno Award winning band Dear Rouge was born within an artist accelerator program and can speak first-hand about the significance of a program such as this. "The music industry can be overwhelming and extremely intimidating for artists who want to launch their creative project, said Danielle and Drew McTaggart of Dear Rouge. "These programs are essential in offering a hub for education, collaboration and networking to develop and propel an artist's music career forward."
Music BC is inviting applications from BC residents between April 11th until May 15th. An equitable, diverse jury consisting of industry professionals with expertise in various genres will determine 15 participants for the first round of the program, to be announced in early June.
ARC will include three components throughout July-September:
The Clinic is a multi-day training intensive where participants will attend business-focused workshops on revenue streams, branding and building a business plan, followed by assignments for continued learning and progress check-ins with ARC mentors.
The Retreat is another multi-day intensive comprised of one-on-one and group mentorship sessions with world-class industry leaders, with a focus on all the creative components that go into growing and sustaining an audience and brand, including writing, recording, vocal and live performance training.
The Show is an opportunity for participants to perform in front of a live audience of fans, local and international industry members.
"People in the music industry told me in my recent consultation they needed more support for emerging musicians," said Bob D'Eith, Parliamentary Secretary for Arts and Film. "We listened and through Amplify BC we're supporting this new artist intensive program. As a musician myself, I know it will provide vital skills training and valuable networks for people trying to establish themselves in the music industry and set them up for success."
"The establishment of ARC will be an important springboard for new artists to emerge on the music scene," agreed Nate Sabine, President of the Music BC Board of Directors. "This program will give them the tools and the confidence to reach their fullest potential and perhaps, tackle the world."
For more information about ARC, the application process and eligibility, please visit: www.arcprogrambc.com