News Impacting Business In British Columbia
BCREA COVID-19 Recovery Dashboard
BRITISH COLUMBIA – The BCREA Economics team has created the COVID-19 Recovery Dashboard to help REALTORS® monitor BC's economic recovery. This dashboard focuses on the sectors and activities that have been most significantly impacted by the pandemic and the province's state of emergency.
To monitor the province's progress, we benchmark each indicator to February 2020, the month before the pandemic was declared. This dashboard will be updated each month.
In BC in January, the housing market warmed up again, with sales rising while new listings and starts fell. Sales rose in all areas of the province from December. Rental costs in Vancouver and Victoria remain broadly elevated relative to most other points since the onset of the pandemic.
See full report here.
Salmon Farming a Path To Self-Determination and Reconciliation for Many First Nations
COAST SALISH, KWAKWAKA'WAKW, TSIMSHIAN, AND NUU-CHAH-NULTH TERRITORIES – A coalition of BC First Nations calls on the federal government to immediately re-issue salmon farming licences in their territories in 2022 to respect Indigenous rights and title. A new report highlights 276 jobs and $50 million per year are injected into coastal Indigenous communities from salmon farming.
See full report here.
Genome BC's Pilot Innovation Fund Offers Investment and Provides Mentorship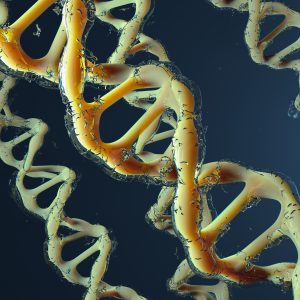 VICTORIA – Genome BC has funded several unique projects as part of a commitment to support innovation. This means the practical translation of ideas and research outcomes into new or improved products, services, processes, systems, or social interactions.
The Pilot Innovation Fund (PIF) fits into the landscape of programs offered by government(s) and others while matching the needs of the 'omics ecosystem we support. The PIF aims to fund a diverse set of innovation projects with a credible probability of success. The projects being announced today include:
Fiber‐based approach to scalable single‐protein analysis led by Reuven Gordon (University of Victoria). The objective of this project is to innovate an optical fiber based approach to laser tweezers that can hold a single protein. This provides the ability to track single proteins in real time without labels and deliver insights into protein structure, function and single molecule interactions.
See full report here.
New Careers & New Possibilities with BC Tech's Reskilling Program
BRITISH COLUMBIA – It's no secret that tech is the wave of the future. In fact, the province expects the tech sector to create over 140,000 new jobs by 2031, according to the latest B.C. Labour Market Outlook report. And the BC Tech Association, a non-profit that helps tech startups grow and scale, says that the tech sector created 30,000 jobs during COVID and expects to continue to grow at an annual rate of 10% over the next decade.
But where will the workers come from?
"Talent supply in B.C. is a huge challenge. There just aren't anywhere near enough university graduates or qualified candidates moving here from the rest of Canada or abroad to meet the demand. The good news is not every career in the field requires a four-year computer science degree, and a tremendous opportunity exists for individuals to retrain with a short course credential," said Jill Tipping, President and CEO of BC Tech.
See full report here.
What's New: Wood First Program For 2022-23
BRITISH COLUMBIA – BC Wood is pleased to announce that Provincial funding for the Wood First Program has been approved for the coming year. Beginning April 1st, 2022, we will be coordinating and delivering an exciting lineup of activities to assist you in your marketing and business development! These activities include:
Marketing and Business Assessments
See full report here.