News Impacting Business In British Columbia
Liberal-NDP Deal Will Mean Major Tax Hikes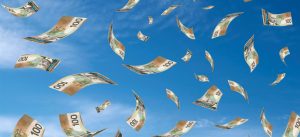 OTTAWA – Now that the years-long Liberal-NDP courtship has turned official, Canadians should brace themselves for an unwelcome raft of higher taxes and unsustainable spending.
With Prime Minister Justin Trudeau inking a deal with the NDP to keep him in power until 2025, Canada's finances are headed from bad to worse. To help justify overspending, the Trudeau government might impose an NDP-favoured wealth tax to pay for some of the commitments the Liberals have made to the NDP.
See Full Report here.
Horizon Pacific Contracting's Step Up Program Resumes
VICTORIA – After a pandemic-forced pause, Horizon Pacific Contracting is resuming the Step Up Community Build Program. Launched in 2018, Step Up offers a free renovation to reduce challenges and obstacles to day to day living in a home where at least one family member faces life challenges. Step Up removes barriers in the home so families can focus on quality of life aspects such as stress-free time together.
"We put the program on pause when the pandemic took hold to ensure safety, especially of the more vulnerable family members. But we are ready to resume this important work," says Tim Agar, owner, Horizon Pacific Contracting. "One thing the pandemic did was highlight how important the functionality of the home space is. This is especially acute when a family member is whose mobility or other challenges are made worse by unsuitable aspects in the home."
For more information click here.
Parksville & Qualicum Beach Celebrate the Best in Business!
PARKSVILLE/QUALICUM BEACH – The Parksville & District and Qualicum Beach Chambers of Commerce hosted the 2021 Business Excellence Awards celebration on March 24th 2022 at Qualicum Beach Civic Centre.
These awards are an opportunity to recognize and honour businesses and individuals that have made outstanding contributions to our community in 2021.
We are pleased to announce the winners for this year's awards for each category.
See list of winners here.
Wickaninnish Inn Forms Sustainability Committee
TOFINO – Wickaninnish Inn's commitment to sustainability is still paramount; demonstrated by several recent promotions from within their team including the enhancement of the Wickaninnish long standing Sustainability Committee.
Since opening just over 25 years ago in 1996, sustainability has been one of the core values of the Wickaninnish Inn, embracing an integrated approach to sustainability which naturally includes an environmental focus but also a commitment to human sustainability. This encompasses development of team member's skills and capacity to support their role and provide opportunity for advancement while also encouraging participation in and contributing to the vitality of our Tofino community. "This expansive definition of collective sustainability is a core value at the Inn, and we are continuously exploring new ways to further efforts and contributions in these areas" states Managing Director, Charles McDiarmid.
See full report here.
Forestry Sees Opportunities in Emissions Reduction Plan
OTTAWA – Forest Products Association of Canada (FPAC) President and CEO Derek Nighbor released the following statement in response to today's launch of the federal government's 2030 Emissions Reduction Plan by Environment and Climate Change Canada Minister Steven Guilbeault:
"There is no path to a net-zero carbon economy without sustainably managed forests and using more wood and wood-fibre based products in our homes and communities. While today's announcement was heavily focused on the oil and gas sector, there are a few noteworthy points for Canada's forest sector and its workers:
See full report here.