NANAIMO – RE/MAX of Nanaimo regularly produces the city's highest real estate sales volume, thanks to their focus on the community and a global outlook.
The 108 salespeople at the award-winning office combine to sell more homes than any other real estate operation in Nanaimo, year after year. They consistently rank among the top offices on Vancouver Island.
RE/MAX of Nanaimo's marketing committee recognizes the worldwide brand is advantageous and makes a major difference to agents and clients alike. One of the reasons the office is so successful is the high level of training and support agents receive. Agents travel in and outside the country to network with Canadian and international agents to learn the most up-to-date ways to service clients in this ever-changing industry.
"We're international, and our global connection is consistent in every country," say committee members. "We have a great family of REALTORS® and support systems. RE/MAX of Nanaimo supports all of their agents by providing them with ongoing training and information relevant to the market and trends in the industry."
Support staff members help keep agents on top of their game, allowing them to do what they do best – list and sell homes for you. The office makes sure non-stop educational opportunities are available on a variety of topics that agents need to know about and has a growing list of facilitators whose goal is to help each person with training to grow their business.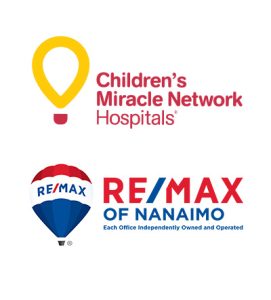 That is particularly helpful since the real estate industry seems to change almost daily, with new regulations from the government and ever-changing market conditions. There is always an influx of new and challenging information for agents to be aware of.
RE/MAX of Nanaimo also prides itself on a competent commercial real estate department and an able group of professionals on their property management team (RE/MAX Rental Pro's) that continues to grow and provide all the office agents with up-to-date rental information and services to meet all their clients' real estate needs.
They have a close working relationship with other offices throughout Vancouver Is-land, including their sister office, RE/MAX Camosun in Victoria, consisting of 201 agents supporting each other under the RE/MAX umbrella.
RE/MAX of Nanaimo is consistently recognized for the major financial contributions agents make to the Children's Miracle Network (CMN). All agents donate money to this very important cause. To date, RE/MAX of Nanaimo has contributed over $1.2 million to CMN. RE/MAX of Nanaimo has won numerous awards for being the top contributor to CMN over the years, including having been the top office in BC.
The Children's Miracle Network is important to RE/MAX of Nanaimo because it makes a significant difference in the lives of children in dire need of assistance due to devastating health challenges. Their CMN contributions have directly supported local families and children who have braved these challenges.
It is also a fine example of how the office works together to get involved with almost every major event happening in Nanaimo, demonstrating their desire to build and support the community in which they serve.
RE/MAX of Nanaimo, through RE/MAX Canada also supports annual Scholar-ships (through RE/MAX Quest for Excellence) made available to graduating high school students.
RE/MAX of Nanaimo has grown consistently year over year, and the committee attributes that to the leadership who recognize that for the office to achieve great results, the ability to succeed has to be there for every agent, and we must have systems in place to enable them to do just that. Equally as important is the respectful and productive working relationships between all the top producing RE/MAX of Nanaimo agents in the office.